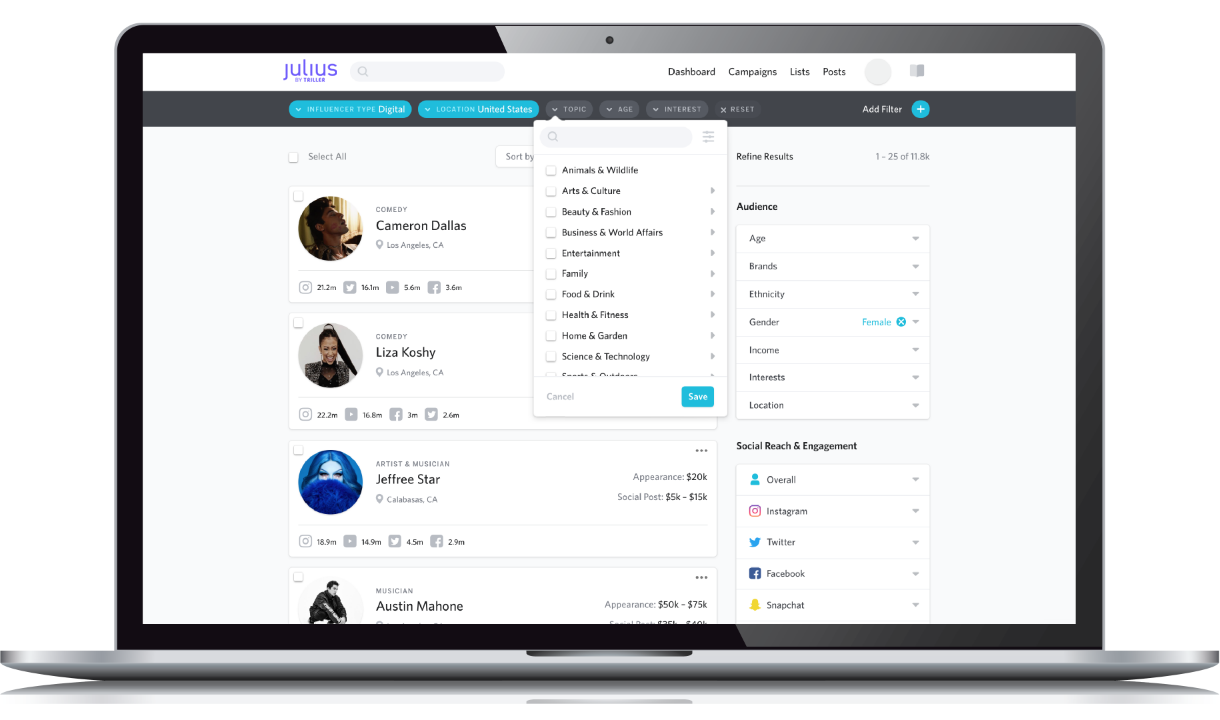 The right people to tell your story
Influencers are people – which means they're dynamic, complex, and always changing. That's why the analysts at Julius build every profile to ensure you can get a full picture of influencers before you partner with them.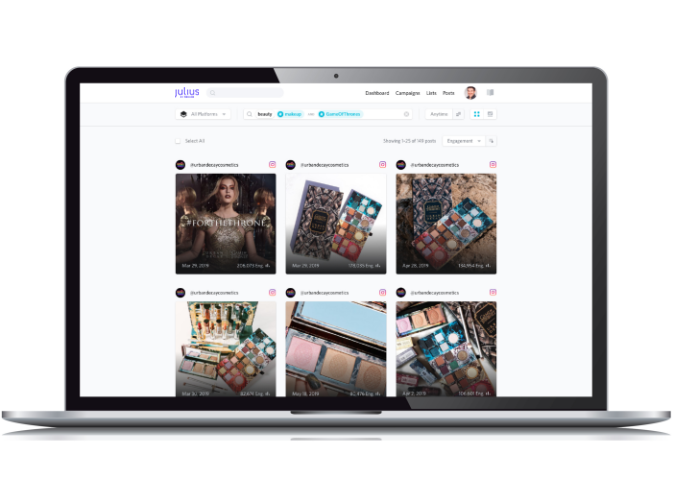 Discover
unique influencers that match your most granular search criteria
Search
influencer posts by any hashtag or keyword for brand alignment and safety
Target
your brand's audience by location, demographics, interests, and more
Understand
influencers' brand relationships and view past posts with our social listening tool
Workflows that work for you
From building a roster of influencers for your brand to using influencers to create content for impactful campaigns, streamline your work and activate campaigns in a fraction of the time.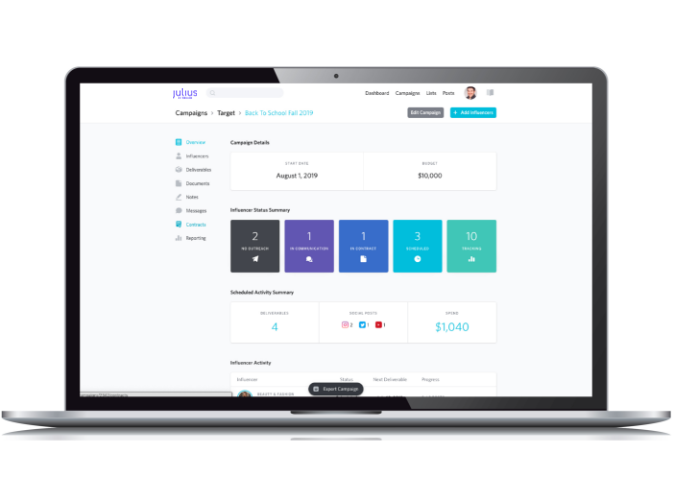 Message
activate, and manage your influencers all in one place
Create
influencer lists to streamline communication and stay organized
Simplify
your workflow with custom tags, notes, and user activity monitoring
Review
deliverables and FTC compliance with automatic post detection
Get the metrics you need
With Julius, you can see campaign performance metrics at-a-glance, or dive into the details of each influencer post to fully understand your campaign's success.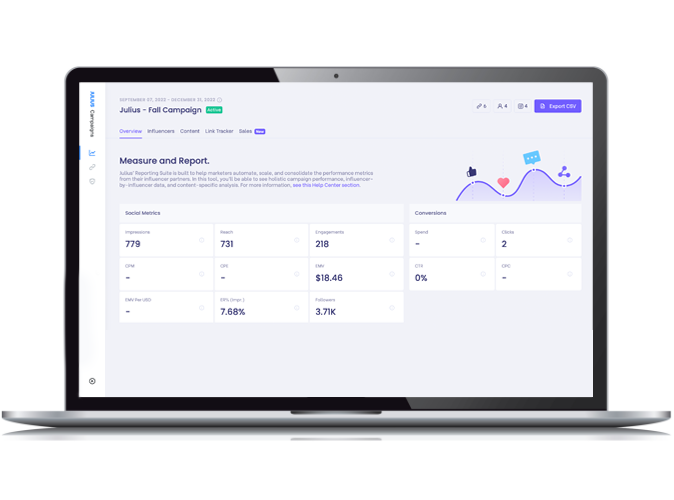 Analyze
your campaign's performance or dive into individual post data
Monitor
conversations about your brand or involving your influencers
Optimize
future influencer campaigns with performance benchmarks
Accelerate
report making with robust CSV exports
Learn more in the Content Hub
Check out our content hub for industry news, analysis, case studies, podcasts, videos, and more.